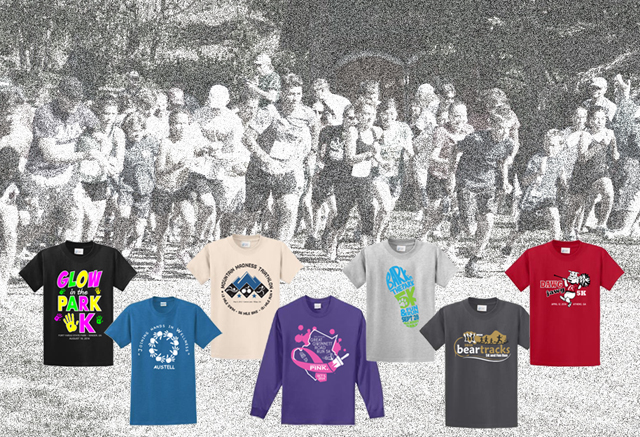 We print t-shirts for 5K's and Fun Runs on a regular basis. If you have a 5K, fun run or a walk coming up, we offer our expertise with very competitive pricing and personalized service (including free delivery).
We can print, using a design you provide, or we can help you develop a design. Whether you want a SPONSOR LAYOUT on the front (under the design) or on the back of the shirt, we can set that up for you, as well.  We don't charge a fee for setting up your design and sponsor layout. And we can work with you on adapting the logos your sponsors send you, so that they look good and print well.
Some of the popular t-shirt styles we use are linked below. Each brand logo below is a link to more info and to the colors that are available.
And, if you'd like a quote, go to the quote link below.
If you're interested in other shirt options, please just email an inquiry to us.
This e-mail address is being protected from spambots. You need JavaScript enabled to view it
There are many options available in our catalog.