A current design and print project is the incorporation of a client's QR code into his sportswear designs.
E Trains U is the service provided by Eric Simmons, a personal trainer.  He asked about putting a link to his Facebook page on technical shirts he's ordering for his business.
E Trains U provides "personal fitness training tailored to assist each client with achieving his/her fitness goals."
QR codes seem to be the best solution for the shirts.  Designs for the front and back of the shirts have been created with the code.
The design for the front of the shirt uses the code as part of a running shoe image.  Here it's displayed on a gray background, which is one of the shirt colors.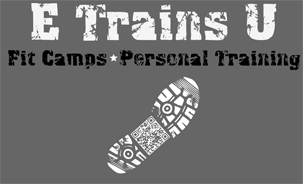 The back design has the code in an "outside label" position near the neck hem of the shirt.  The rest of the design is positioned across the back of the shirt.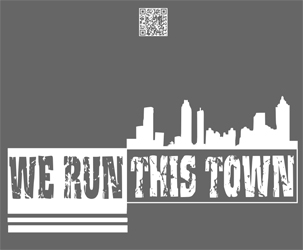 Mock ups have been created using catalog photos of the shirt.