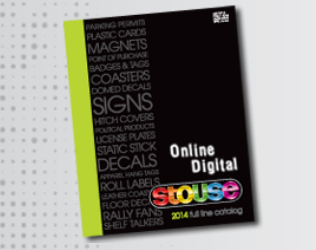 Check out the online Stouse Catalog for super prices and quality service on printed vinyl and paper products.
Artwear Graphics is a distributor for Stouse and we can get extra discounts on the prices you see on the catalog items.
And we can take care of setting up your design idea.
Contact us for any questions and help with deciding which product is best for your purpose.
Some of the products: