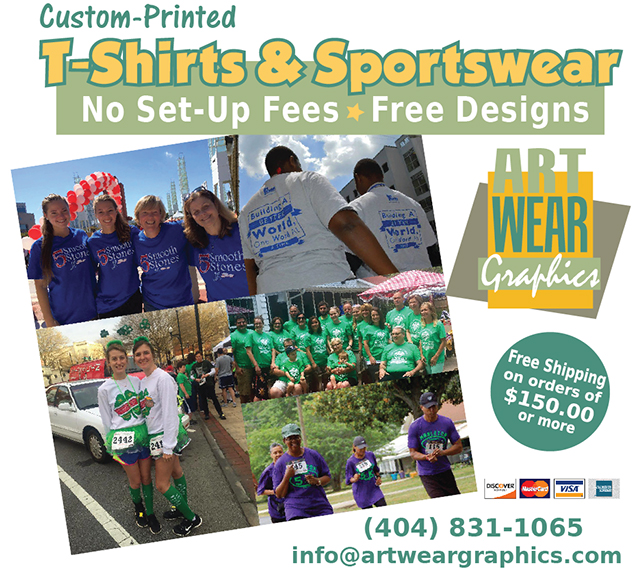 In addition to the quality of service we provide, we can save you money on your order. Here's an example of a price comparison made on August 30, 2016.
This example shows the price for 100 white Gildan t-shirts with a 1-color design on the front.
Compare Artwear Graphics' price with that of a well-known online t-shirt supplier.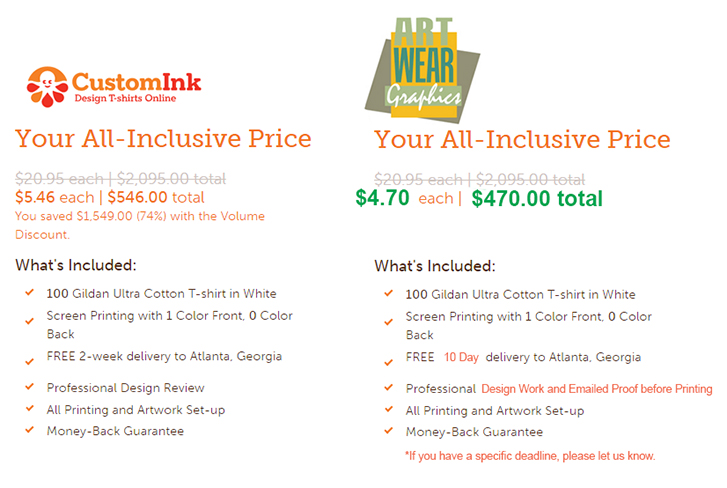 Click this link for a personalized T-Shirt quote.